Hey fashionistas! I am in an Olympic spirit right now. I am so obsessed with this UK trend
Ok, this UK craze is getting really out of hand. Literally. Things with Union Jacks are flying off the store shelves with ever increasing speed. Seriously? From Cesare Paciotti's suede shoes to Jimmy Choo's acrylic sunglasses no matter what country you are from, the elements of British flag are now #1 fashion accessory and it appears it is the trend that will be sticking around, even after the UK 2012 Olympics. It is as if everyone has finally received a permission to wear Union Jack accessories without feeling unpatriotic. I mean, I may be an Australian, or an American fashionista, but I do support my team's participation in the UK Olympics. If there was a time to wear a UK accessory and not feel strange about it, it is now.
With Jimmy Choo, Omega, Anya Hindmarch and just about most of the top designers in the world rushing to leave their mark in this historic event, it seems that everyone wants a piece of the action. As we have reported previously, Lacoste is completely out of their UK totes and as of this day 7/18/2012 the website still says that the item is "Temporarily Out Of Stock" and a link to be on an email list whenever the item becomes available.
As a reminder, both UK and US members of BTF can still win the Lacoste bag either on this website (
click here
) or on our facebook page.Good luck and don't forget to UKcessorize!
And UKcessorize I will. Here are some of my favorite UK items:
Alexander McQueen

Do you want to be a part of this latest fashion trend? Well, I just found out about this contest by
www.BestTrendsForever.com
where they are raffling off this Lacoste limited edition UK tote!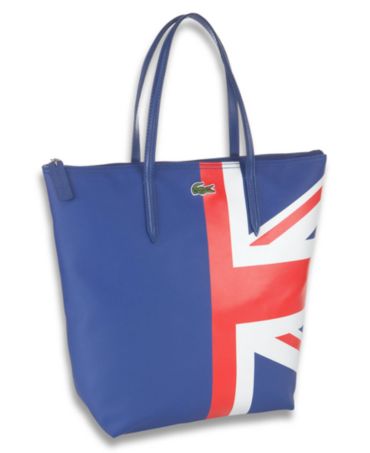 Allyou need to do is to be the
last one to comment
on a thread. It's that easy! For more information on the contest click here:
http://besttrendsforever.com/news/index/20120712
or their facebook page:
www.facebook.com/besttrendsforever
Have fun UKcessorizing!